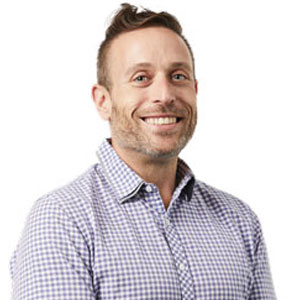 Tal Rotbart, CIO
Human talent, in today's age of automation, robotics, and artificial intelligence (AI), is more crucial than ever. Yet, only select organizations boast an adequate supply of talent. Gaps exist in organizational positions, in the primary to mid-level leadership ranks, as well as along the front lines. Add to that the perplexities involved in swimming through a sea of applicants to hire and onboard the best-fitting ones, and an organization's human resource (HR) department faces a daunting, time-consuming task.
The HR team of Affinity Education, an Australian provider of early childhood learning, was recently posed with similar challenges. Operating over 150 education centers across Australia, Affinity Education's team of learning professionals fuels the minds of 15,000 little stars in the making. Early childhood learning is a distinct sector, comprised of full-time staff and a casual talent pool of people who step in and fill last-minute staffing gaps. Thus, it is imperative to have a seamless recruitment and candidate nurture process that is user-friendly for everyone—from candidates and casuals to hiring managers and area managers. To create greater efficiencies in their day-to-day recruitment and onboarding processes, Affinity was looking for a holistic system, where everything could be housed in one place: a system that could provide customers, center managers, and area managers with transparency around the recruitment processes. Their hunt for a provider that would assist in implementing a recruitment and onboarding system within tight timeframes ended with PageUp—a Melbourne-based global provider of an all-inclusive employee-centric talent management platform.
To help organizations attract, nurture, and retain talent in a competitive landscape, PageUp's talent management platform delivers more than just appropriate recruitment and onboarding, focusing on learning and development, performance, and succession as well as analytics. It also ensures that the end-to-end candidate and employee experience is outstanding for higher productivity and consequently, greater customer satisfaction.
PageUp helped streamline Affinity's recruitment and onboarding processes with its employee-centric platform and successfully delivered the required system within six weeks. The company automated manual processes from the client's day-to-day recruitment and onboarding besides increasing transparency and providing a seamless experience for all users. Affinity's existing tech stack had recruitment, onboarding, and reference checking in three separate systems—which meant a highly manual experience for administrators and users. Implementing PageUp's unified platform gave efficiency a tremendous boost while the newly developed recruitment and onboarding system integrated seamlessly with Affinity's current business processes. By effectively combining three systems into one and in turn, saving costs, PageUp not only delivered greater business value but also helped improve customer satisfaction. Now, managers at Affinity Education have complete transparency of the recruitment process, which also allows them to pinpoint areas for improvement.
PageUp has scripted a number of success stories in the human capital management (HCM) space—some similar to the streamlining of Affinity's recruitment and onboarding processes while others, far more extensive. A number of Australia's leading private and public organizations—including Aldi Stores Australia, Foxtel Management Group, Reserve Bank of Australia, and Myer among several other household-names—make up PageUp's clientele. Today, the company supports businesses of all sizes: medium-sized enterprises, government, and over 100,000 HR professionals working across 190 countries.
Bringing Together the Entire Talent Lifecycle
According to a 2017 report by Deloitte, "Rewriting the rules for the digital age," 80 percent of the executives rated employee experience as important, but 59 percent also admitted they are not ready for the challenge. To meet the expectations of candidates and employees, it is essential to prioritize their experience and place them at the center of the talent management framework.
All the talent management processes and people practices under PageUp's platform have been designed with the employee experience in mind. This allows information and data to flow seamlessly from one talent management process to another without silos. An employee-centric talent management framework also gives people confidence that performance reviews, development plans, learning outcomes, and career discussions result in transparent and equitable access to rewards and recognition, development opportunities, and internal mobility. From recruitment, onboarding, performance, recognition, and rewards to learning, career growth, and succession, the employee-centric talent management framework drives efficiency and creates a seamless experience for employees.
"We aim to unleash the potential in millions of employees with talent technology that people love to use. Because we are in the privileged position of helping people find jobs and enabling onboarding, performance feedback, and succession planning, it is possible for people to use PageUp over the entirety of their career," says Tal Rotbart, CIO at PageUp.
PageUp's solutions enable talent management throughout the talent lifecycle, accelerating the often-tedious hiring process through automation, user-friendly dashboards, and sophisticated talent pooling, thus saving organizations both time and money while delivering an exceptional candidate experience. Among these solutions, "PageUp Recruitment" improves the efficiency and effectiveness of recruitment with an engaging candidate experience that is mobile-optimized and gives back recruiters multiple hours a day with deep functionality. Upon recruitment, "PageUp Onboarding" sets new starters up for success from the moment they sign their contract.
PageUp's solutions enable talent management throughout the talent lifecycle, accelerating the often-tedious hiring process through automation, user-friendly dashboards, and sophisticated talent pooling
The company has designed the onboarding software to ensure compliance with the ability to automate assigning of tasks, observe progress on compliance tasks, quickly address roadblocks, and adjust tasks.
Empowering organizations to develop, motivate, and retain fresh hires as well as existing high performers is "PageUp Learning" a self-driven learning management system. It ensures development throughout the entire talent lifecycle, from deploying pre-start learning with PageUp Onboarding, assigning specific learning activities to objectives in "PageUp Performance," and developing specific competencies to improve bench strength in "PageUp Succession." PageUp Performance facilitates development conversations and allows both people leaders and employees to drive the process while PageUp Succession assists HR professionals in developing an outstanding talent bench with software that helps understand people's abilities and aspirations.
"Our 9-box tool enables organizations to map current and future critical roles together with the competencies required for success," adds Rotbart.
Furthermore, "PageUp Analytics" provides HR teams with reliable real-time metrics, enabling them to identify strengths and areas for improvement to see how talent trends are impacting an organization's success.
Best-of-Breed Talent Management
In addition to its own best-of-breed recruitment, onboarding, learning, performance, succession, and analytics talent management software, PageUp partners with other best-of-breed HR technology tools, thus enabling customers to build custom HR Tech stacks that meet their organizational needs and deliver exceptional candidate and employee experiences. Increasingly, best-of-breed HR tech stacks are winning market share from ERP monolith providers.
"We see our competitors endorsing whole-of-suite enterprise resource planning (ERP) software against best-of-breed technology stacks. Although all-in-one ERP solutions offer a single source of truth for data, one contract, and one platform to manage, employing a whole-of-suite solution that is not fit for purpose and fails to effectively solve HCM challenges is a wasteful investment," mentions Rotbart.
"This is where 'postmodern ERP', which combines the best of both worlds, is tremendously beneficial. By adopting postmodern ERP in our talent management framework, we are able to achieve the unified experience and ease of data flow promised by all-in-one ERP coupled with the specialized functionality of a best-of-breed tech stack."
Inception: Automating the Applicant Processes
"From developing what was one of the world's first e-recruitment solutions to providing a comprehensive platform that redefines and optimizes each step of the talent management lifecycle, we have come a long way," remarks Rotbart.
Founded in the late 90s, PageUp initially developed custom software for all kinds of businesses. Like most startups at that time, PageUp's applicant processes were immature and struggled to manage the piling stacks of emails and resumes alongside trying to deliver products to clients. Consequently, the company's founders—Karen and Simon Cariss—decided to build a tool to automate the task and make it a whole lot easier to simultaneously and effectively process a plethora of applications.
"Their primary intention was to boost efficiency, but in the process, they also developed one of the world's first e-recruitment solutions. Before long, clients were asking to use the solution. The founders realized there must be larger organizations right around the world having this exact same problem. Hence, they stopped doing custom software development, gradually productized their e-recruitment solution, and shifted the business' focus to talent management software," explains Rotbart.
"PageUp partners with other best-of-breed HR technology tools, thus enabling customers to build custom HR Tech stacks that meet their organizational needs and deliver exceptional candidate and employee experiences"
One of PageUp's early clients was the Sydney Olympic Games committee in the year 2000. They were hiring a large number of volunteers and struggled to manage the high volume of recruitment. PageUp successfully assisted them, and later, when FIFA learned about the project's success, they reached out to the company to solve similar problems for the World Cup. The story spread and by the early 2000s, most large Australian corporations had started employing PageUp to automate their recruitment solutions.
Evolution and Recognition
As talent management has evolved, so has PageUp's solution. By 2009, the company had built out an all-encompassing talent management software solution. With the HR Tech space continually advancing and best-of-breed tools being developed for video interviewing, CV-checking, and more, PageUp has created a marketplace for clients to take advantage of such tools to streamline processes and deliver a really delightful candidate and employee experience. For its efficacy in streamlining the end-to-end talent management process, PageUp has also earned Gartner's recognition as a Visionary in Talent Management in 2018, which strengthened the company's position globally.
"Since we have organically grown our platform in response to customer needs—complex workflows, understanding internal talent, best practice onboarding, onerous compliance requirements, and volume recruiting, to name a few — PageUp Recruitment is broad and deep. There simply isn't an applicant tracking system (ATS) on the market that compares with PageUp," remarks Rotbart.
With PageUp, everyone in the organization benefits— candidates as well as CIOs who now have a reliable, secure platform with all the integrations they need, CFOs who can see the effort and financial savings, and the HRDs who can use the time saved on administration to focus on strategy and moving the needle on talent management. Similarly, PageUp's onboarding, performance, learning, succession, and analytics products provide the employee with a seamless flow, thus optimizing each stage of their experience from recruitment through to development and promotion.
Adopting a Lean Approach
One of the key aspects of PageUp's comprehensive effectiveness is the adoption of lean methodologies as part of the design and innovation efforts to identify what works for the clients and what doesn't. Earlier this year, PageUp met with its higher education clients and discovered a major pain point specific to this industry: onerous, complicated position description requirements. Using the lean methodology—build, measure, and learn—PageUp's team was able to validate ways to improve position description management.
"We made adjustments based on quick feedback and even shut down an idea we thought would be fantastic, but our users didn't adopt. This allowed the team to quickly decide whether to proceed down their chosen path or change course altogether to build a collaborative and fit-for-purpose solution," states Rotbart.
Well established in Australia with a stronghold across government, large enterprise, and SMB clients, PageUp is now looking to strengthen its customer base across Asia as well as the US, where the company has 82 higher education customers. PageUp's future product roadmap emphasizes facilitating effective decentralization in HR to allow a centralized HR function to set and monitor effective guardrails, collaborate with and support hiring managers effectively, and enable them to drive their recruitment while maintaining the quality of hire and delivering great candidate experience.