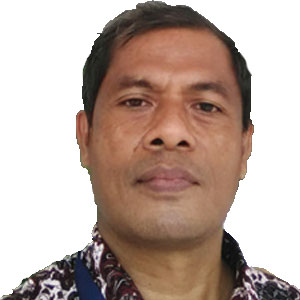 Tri Junarso, President, Board of Directors
Organizations that put their employees at the heart of intelligent transformation open up new opportunities to improve overall outcomes. With the evolution of human resources to human capital, the demand for software to manage diverse HR functions and human capital has surged immeasurably. With apt human capital management (HCM), the employees have easy access to the senior management, thus driving a transparent environment across the organization. However, the real challenge lies in acquiring, cultivating, refining and retaining this human capital while considering the financial impact on the organization, and return on investment. This is what PT WISESA LATIH INDONESIA intends to simplify.
"No handbook accurately describes the financial impact of human capital on an organization. Hence, we have created our description for it and abide by it," states Tri Junarso, President, Board of Directors of PT WISESA LATIH INDONESIA. A private limited software development and human capital management consultant company founded in 2011, PT WISESA LATIH INDONESIA empowers enterprises with Capin, a human capital management system (e-HCM), to achieve world-class human capital management. The firm's e-HCM effectively streamlines the human resource management within an organization by optimizing workforce, maximizing profit, minimizing loss and improving productivity through a web-based program with anytime-anywhere, real-time access.
PT WISESA LATIH INDONESIA's software comes in three distinct packages—Professional, Enterprise and Full Version—each with its plethora of HCM capabilities and also educates the clientele to customize the software according to their specific requirements.
Before implementation, PT WISESA LATIH INDONESIA's experience-rich team discusses the requirements with the clients, alerting them in case of non-plausible customization requests.

Capin performs apt client data acquisition by compiling information regarding the real-time physical conditions of the corporate infrastructure and the employees. To harness the talent that best fits a project, the firm's software comprehensively compiles talent information of every employee to evaluate individual potential. Additionally, Capin's detailed performance management and development feature enables organizations to encourage the workforce. Taking things further, Capin's leadership feature offers accurate upstream and downstream information about numerous corporate leaders, and gain insights into future leaders.

The firm offers its clientele with 199 modules for HCM solutions, 400 modules for succession programs, along with integrating Capin with the clients' existing software. Though completion of succession programs usually take up to six months, the firm enables its clients to promptly access their information after migrating to Capin. Additionally, the firm's software ensures the clients' employees are brought up to speed to measure their contributions on the expected financial requirements.

What really sets PT WISESA LATIH INDONESIA apart from its competitors is the relatively low pricing of HCM solutions delivered at a quicker pace, and the succession programs empowering employees to think into the future. "With the flexibility of our HCM solutions and succession programs giving us a significant edge, we are planning to present our software to the President of Indonesia," Junarso adds.

PT WISESA LATIH INDONESIA has pioneered the swap index in the human capital arena and is now looking forward to leveraging its e-HCM system to connect with the ERP platforms to guarantee reliability and efficient error recovery in the workflow. Despite being an independent company in the health capital marketplace and facing the aftermath of the economic crisis in Indonesia, the firm holds its ground to assist a spectrum of companies—small, medium, large and even startups—to establish a robust human capital management system. Moving forward, the firm aims to initiate its unique hyper-smart ERP project comprising of over 3000 modules and integrate Capin with the upcoming ERP solutions. PT WISESA LATIH INDONESIA also plans to establish its footprint in Singapore and the US, and gradually expand across the globe.