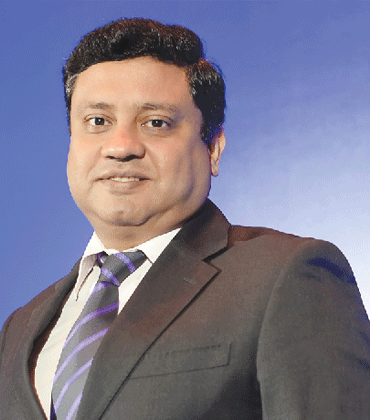 Puneet Swani, Growth Markets Business Leader, Career
According to Gartner, Human Capital Management (HCM) is a "set of practices related to people resource management," in the field of workforce acquisition, management and optimization. With the evolution of technology, employee data management has achieved much deeper insights, redefining the role of the Human Resource function. It has become much more complex and dynamic, making it more strategic and leadership-oriented. Working in a digital economy, employers and employees both are now reimagining the idea of 'work'. Access to smart consumer-grade technology with new level of people engagement can foster a culture of productivity and performance. Also the rise of big data has led to increased focus on workforce analytics and use of business intelligence tools in the HR function.
William M. Mercer was established in Canada in 1945, with the purpose of putting people's futures first. In 1959, the company was acquired by Marsh & McLennan Companies and went on to become a leading provider of actuarial and benefits consulting services, helping companies with workforce health, retirement, investments, and human capital management. From optimizing current Human Resource Management System to implementing new HR technology strategy to HRIS vendor assessment, Mercer helps find the 'best fit' for a company based on their business model and strategy. The company has been centrally managing global employee benefits for large multinationals for over a decade to help clients, and more recently with SAP and Workday implementation with a strong focus on seamless 'change management'.
With latest technologies, Mercer empowers their consultants to augment the customer experience of their clients. Their innovation hubs around the world are developing new innovative technology-enabled solutions such as Mercer Match and Mercer PeoplePro using Design Thinking and Rapid Prototyping, leveraging neuroscience and gamification.
Embodying the purpose of 'Make Tomorrow, Today', Mercer is also helping the HR community adopt Workforce Analytics and Strategic Workforce Planning
Mercer's proprietary frameworks in areas such as organizational design and executive compensation help CEOs, CFOs, Talent Leaders, Benefits Managers, Financial Advisors, Trustees and Employees working for various corporations around the globe. Their services like Employee Benefits Consulting, Employee Financial Wellness, Talent Mobility, Employee Communication, and Developing Meaningful Workforce Rewards focus on the fact that employees form the greatest asset of a company. Mercer's analytics, data-driven insights and deep research help their clients make fact-based people-related business decisions based on their current and future needs.
"The combination of Thomsons' Darwin technology with Mercer aligns to the growing demand from multinational employers to offer a common yet locally tailored employee benefits platform that delivers the latest in creative engagement, modern design, analytic insights and administrative efficiency and support. The acquisition also drives future growth in local markets across the world where Thomsons and Mercer are already well established by putting technology at the heart of addressing employer and employee needs," Julio A. Portalatin, Mercer's CEO and President said commenting on Mercer's recent acquisition of Thomson Online.
Embodying the purpose of 'Make Tomorrow, Today', Mercer is also helping the HR community adopt Workforce Analytics and Strategic Workforce Planning, based on pedagogic instructional design and action-learning approach. "Having been in the APAC region for more than four decades, at Mercer we have been able to develop strong local insights that our experts across the region can combine with our latest intellectual capital and tools, to be able to bring to bear 'best fit' advise and solutions to our clients here, to enable their success," adds Puneet Swani, Partner & Growth Markets Business Leader, Career. Positively impacting the lives of 110 million people every day, the company endeavours to help build more secure and rewarding future for the workforce of tomorrow.