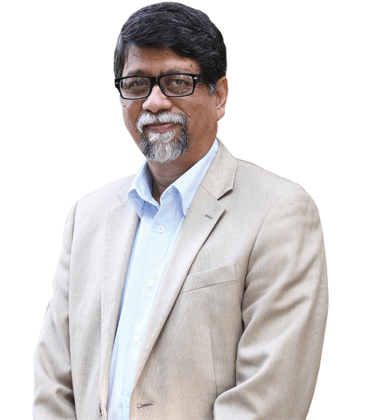 Rafiqul Islam Rowly, MD & Co-founder
It is often said that a team is only as strong as its weakest link. Therefore, people are the most important asset for an organisation and managing them is the most critical aspect for the HR function. "As it becomes extremely challenging for organisation to structure its employees in accordance with its growth, there is a dire need to improve and streamline management of employee and prospective employee activities that are relevant to a company," opines Rafiqul Islam Rowly, Managing Director & Co-founder of CSL Software. For administering employee payroll & benefits, managing the performance review process, enabling employees to advance themselves and improve their skillset, organisations need the right tools in place. With an objective to enable the human capital management domain to facilitate the complex task of managing human resources CSL Software Resources was founded. With the exponential growth of this market, CSL Software has been designing applications that exclusively focus on improving traditional HR practices.
Incorporated in 1996, the company focuses on the development of state-of-the-art software products for the Bangladesh and international markets alike. The company's flagship product KORMEE, is a comprehensive Human Resource Management System which enables its users to manage personnel info, attendance, overtime, shift, training, payroll, provident fund, performance appraisal and income tax. On the whole, this software features a comprehensive set of HR, benefits, training, recruiting, and employee self-service features that lower costs, reduce administrative time, and empower employees and allows its clients to choose the solution that is right for the needs of their company.
With the exponential growth of this market, CSL Software has been designing applications that exclusively focus on improving the traditional HR practices
Back in 2002, CSL Software's KORMEE team worked with VIYELLATEX, a leading multi-dimensional business conglomerate in Bangladesh and successfully catered to its product elasticity challenge. "Our team worked hard with VIYELLATEX to configure KORMEE in the most optimized condition generating the required output including 16,000 pay slip every month. As a result, we were able to accomplish the mission addressing all its needs with enhancement in appraisal system and processing speed," Rowly elaborates. This is not an isolated example and CSL Software has rendered KORMEE to various organizations such as DBL Group, Epic Group, ABA Group, Ananta Group among others. Owing to such robust services, the company has set up a significant customer base in Bangladesh, Vietnam, Bahrain, Egypt and India. The company renders its services to various verticals such as Apparel/Textile Manufacturing Industry, Real Estate & Construction Industry, Sells and Distribution Business, Financial Accounting System and Pharmaceuticals Industry.
With its drive to be harbour innovation and address client challenges, CSL Software has gained recognition as a market leader and several of its clients have received the BEST IT USERS Award organised by BASIS during 2007-2009. With a customer driven approach, the company keeps innovating and adapting to market changes. In the near future, CSL Software plans to launch its mobile apps for HR management and introduce time targeted activities. Since its inception, the company has been working to create real value for its clients through its software products and provide its customers with a compelling competitive edge.