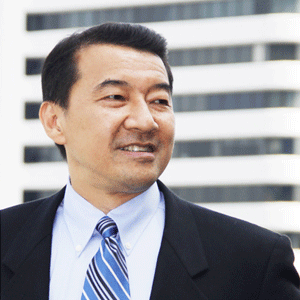 Arporna Paul Sribhibhadh, CEO
Over the last few years, HR Software has been centered on the management of traditional processes and was confined only to employee tracking—benefits, time, and pay roll. But over a period, the nomenclature of HR has evolved to an approach that perceives employees as assets or human capital, which can be empowered with additional skills through online learning and other technology training. Under going significant changes, this industry is now fuelled by innovative cloud solutions with more updates that are frequent, faster deployment and better user experience. With the evolution of the digital technology at break neck speed in the Human Capital Management space, Puumsoft is successfully positioned in the industry to address the concerns of stake holders in the space by providing comprehensive cloud-enabled human capital management software solutions.
"The lack of systematic and proper implementation of the technology leads to confused and complex user interface which often leaves end-users or the employees–less engaged than they were prior to the new solution," states Arporna Paul Sribhibhadh, Managing Director of Puumsoft. Founded in 1999, Puumsoft empowers organisational leaders with the critical tools and information they need to optimize the workforce.
Puumsoft's COACH is its flagship product, which acts as catalyst for the change to a culture of enterprise organizations and helps in increasing the efficiency and effectiveness of the processes of people management.Clients can strengthen their core business with its Enterprise Human Resource Development Solutions which includes Key Performance Indicator (KPI), Competency, Individual Development Plan, Training, Career and Employee Self Service (ESS). Further, to provide additional capabilities or functionality to its clients, the company's Enterprise Human Management System delivers Personnel Administration, Organisation Management, Time and Attendance, Payroll, Recruiting, Asset or Resource Management, Learning Management Systems, and Compensation and Awards.
A HRIS system needs continuous reinvention to accommodate business growth. COACH is doing just that to help customers enhance and leverage their HR strategy
The team at Puumsoft has abundant experiences in data migration from legacy HR systems or interface with enterprise ERPs which have enabled seamless system integration and hassle free Human Resource Information Systems. This enables Puumsoft's clients to plan their HR costs more effectively, as well as to manage them and control them without needing to allocate too many resources. The company also has the capability to reduce disorganization from manual processes with a modern human resources (HR) system that can help make HR processes and management of personnel data simpler and accessible to employees. The launch of full-fledged HRM and HRD suites by COACH in 2010 was a significant accomplishment in the company's journey. Later in 2014, COACH was also launched with multi devices like desktop, phones, Tablet, Touch-screens, along with cross browser support.
While talking about the core competencies of the company, Paul states, "Customer satisfaction is our foremost priority and we engage ourselves to render customised services as per our client's requirements. We pride ourselves in being able to customize COACH to customers' changing requirements faster than our competition." With the potential to meet the customer's need successfully, the company has a long list of clients, which includes AIA, AP (Thailand) Plc., Grohe, MRTA, Osotspa, PTT Plc., Siam Paragon, Security Exchange Commission, TOA Paint, Toyota Nonthaburi, Viriyah Plc. among others.Going forward, the company plans to focus on expanding regionally and also spread its wings across the areas of machine learning and analytics.