The Art of Employee Management - Sculpting Human Emotions, Organisational Cultures, and Values
By Mukta Arya, Head of Human Resources, SEA and Head of People and Talent Development, Asia- Pacific – Societe Generale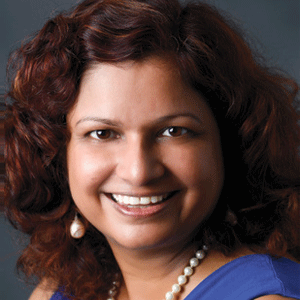 Mukta Arya, Head of Human Resources, SEA and Head of People and Talent Development, Asia- Pacific – Societe Generale
There is no one magic formula to managing people for optimal performance within an organisation. Every organisation is different from the people within, culture, values and ultimately the business objectives and performance expectations. Creating the right balance is no easy task. Marrying employee engagement, satisfaction and retention, while ensuring optimal productivity is an art form. A masterpiece that should be considered as an ongoing 'work in progress', that needs to be continually molded and nurtured as the organisation and its people evolve and grow.
It's always interesting to see how some managers retain their teams for a long time and in other cases it is an ongoing battle to hold on to their employees. So, what makes one manager more effective than another in keeping the balance between productivity and loyalty from employees?
Creating a positive workplace begins with developing a strong set of effective employee retention strategies and keeping your people engaged and valued. High employee turnover costs business owners in time and productivity. Retaining and attracting the right talent, coupled with ensuring efficient leadership can make or break even the strongest of companies, if not managed effectively.
The task of managing people is extremely difficult because of the dynamism of human beings, the emotions, the moods and the changing priorities in life. I like to describe managing and leading teams as Corporate Art.
With more than 21 years of Human Resources experience, here are some of the best-practice examples and lessons learnt that I have seen in the industry and that have left a mark on me in growing my career in "HR Management" in a corporate world.
• An effective manager really needs to understand the employee as an individual- their background, values and beliefs which fundamentally define and are the foundation of any and every person. This will help to really understand the context when the employee discusses a topic, an opportunity, an issue or their career progression.
• A team has many individuals with different beliefs and personalities. Understanding and celebrating the differences is very important for a manager, instead of comparing one with another which is not very productive.
• Leveraging on everyone's strength and how they complement each other, instead of only focusing on individual areas of improvement is critical to making sure that employees develop professionally individually and collectively.

• An inspiring manager understands the motivation of his or her employees. This is a very important point as this determines how employees view work and how much they are willing to contribute. It's also important to remember that motivating factors change from one life stage to another. Hence, interaction on a regular basis is imperative. If we want to retain great employees, we need to understand their motivations at any one given point of time, understand the challenges faced by them at home and at work, and have their back.

• In Asia, there may not be many employees who will willingly and openly voice their concerns, hence the manager must make an extra effort to encourage the employee to share and speak up.

• Another important factor is the concept of "psychological safety" provided by the manager. The tolerance for failure and supporting an individual during difficult times is one of the key factors which makes employees loyal to the team and organisation. Letting people try new things and not discouraging experimentation makes employees thrive.

• Giving credit where and when it is due is very important if a manager wants to retain talent. There is nothing worse than taking credit for the work of the team or others. Conversely being accountable and taking ownership when your team member has made a mistake can strengthen the bond between you and the employee.

• Being genuine is important. What you say and not say makes a lot of difference to employees. Body language and the choice of words all matter especially when there are tough discussions to be had. If an employee has trust in their manager, they are more open to listen. People can sniff insincerity a mile away.

• "Walking the talk" may sound very contrite but is also essential. Employees look up to their managers and emulate their behaviours. If they see getting work done by being rude or agressive, some of them might unconsciously imbibe it and behave in a similar way. Vice versa, if they see good behaviours being exhibited, they will emulate those and ideally make it part of their professional disciplines.

• Being sincere about the development of employees is important too. Career discussions are something which no manager can afford to ignore. Helping employees find their "professional calling" is something an individual never forgets.

• An effective manager is courageous enough to raise questions when something doesn't seem right, handles adverse situations with calm and grace, and does not blame others for failure. A good manager must always show accountability for his or her team.

• An effective manager is decisive and does not sit on the fence when there are important or not so important decisions to be made. Indecisiveness can kill productivity in a very short time.

• An inspiring manager is not afraid to have difficult conversations and normally, does not make judgements. It's difficult but he or she needs to make every effort to avoid biases.

• An effective manager does not forget people who are remotely located. He or she must communicate regularly and make sure that they are not biased in favour of select employees in the team.
This is by no means an exhaustive list but are the binding principles I keep close to my heart. As managers and leaders, we also always need to remember we are cultivating and inspiring the next generation of leaders for our firm. Creating that sense of belonging and loyalty that embodies the vision and aspirations of the firm, with that essential "human touch", even in a world of AI and Robotics is ever critical and is not going to become extinct.