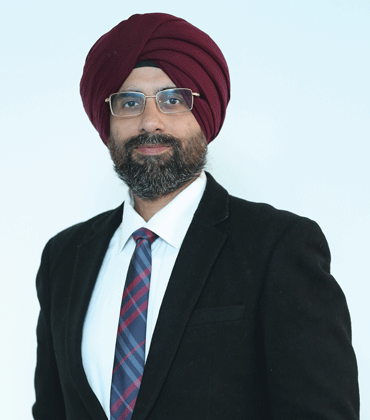 Jaiprakash S. Hasarajani Co-founder & CEO
In today's ultra-competitive business world, running a business comes with a unique set of challenges. Innovation, hiring, overseas expansion, revenue generation and succession planning are some big ones. There are many known and unknown reasons also that cause businesses to fail at different stages of their development. Similarly, they often lack analytical skills, which impact their performance and strategic decisions. To stay competitive and relevant in the market, what they need are the right strategies, effective planning, and good implementation. But implementing the right idea at the right time often becomes strenuous. ValeurHR helps businesses to adapt new technologies for business growth, expansion and HR management. The analytics, artificial intelligence and cloud-based software of the company are developed on a reliable SAP HANA platform to deliver business goals successfully.
Headquartered in Singapore, the firm's core competency lies in Business Process Management through which it enables the optimum use of its products & execution services to exceed business objectives of its clients and capture growth opportunities. Talking about its product suite, Jaiprakash S. Hasrajani, CEO of ValeurHR elaborates, "We offer technical excellence with adept use of innovations, benchmarking processing services, resources and suite of products, including our proprietary products and SAP SuccessFactors."A key differentiator of the firm is the ValeurHR BEM application build on SAP Hana Cloud Platform (HCP). It is a cloud based solution, which assists its clients to run and manage their business process and meet their business goals. The application runs the comprehensive business processes and also allows the users to access employee self service on their desktop as well as smart devices. The suite covers the complete employee life cycle management, including performance, compliance management, operations management, reportage, HR transactions, recruitment, workforce analytics, learning, attendance, payroll, advanced analytics, financial management and CRM.
Key differentiator of the firm is its business execution focus and its ValeurHR BEM application build on SAP Hana Cloud Platform (HCP)
"We opt for well calibrated, strategic approach to develop our partner ecosystem. We work with Global companies which help create stronger ecosystems that integrate with technology and services," adds Jaiprakash. ValeurHR has worked with many renowned clients but the most prominent ones with which it has established enduring relationships are Coca-Cola and Schneider Electric. The firm has been doing various interventions for Coca-Cola team for years now by serving the organization with an increased depth and breadth of services with multi-faceted offerings, which include data analysis and real-time processing and more end-to-end Business Process Management services. Similarly, when Schneider Electric required a business partner to set up Global Shared Services Business with clear defined business objectives, ValeurHR was chosen and it not only executed Schneider's business goal but exceeded by 30 percent in terms of cost reduction and shorter turn-around time.
In one of recent BPM projects and product deployment, the firm has set up 66R&D and Data Analytics centres in India and Indonesia in less than one year of beginning of operations with more than 144,000 students across these centres in various universities engaged in life skill development and earning while learning.
There has also been an enormous increase in the strengths of ValeurHR's employees since its inception. From a small team of 6 in 2009, there has been an expansion to a team of 600 plus members in 2016. As part of its future growth plans, Jaiprakash states, "We are expecting to play a major role in BPM space with investments on Artificial Intelligence and HANA platform leveraging on IoT, where total industry investments in IoT are expected to top $6 Trillion over next 5 years in HCM, CRM and financial sector."