Without the Right people, No business can Sustain Success for too Long!
By Sonam Jain, VP HR - Emerging Markets, DHL Express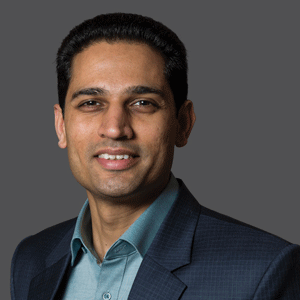 Sonam Jain, VP HR - Emerging Markets, DHL Express
Human 'capital' is hence a term that should be truly valued in corporate parlance. When you address employees as 'capital', you are equating them to 'wealth'. By that definition,
human capital management (HCM)
becomes managing the growth and development of that wealth, the true wealth of any company!
As basic as this fact may be, recruiting and training people is one of the biggest challenges we face repeatedly.
While there are hundreds of ways to manage human capital, one aspect of HCM has gained much attention in recent times—diversity, and it helps tremendously in enhancing the human capital.
Unfortunately, it is still a 'buzzword' for many companies, and a mere numbers target for HR and people managers. Companies celebrate achievement of diversity targets: gender ratios, multinational employees mix, among other aspects.
The bigger question stands – Is achieving diversity targets good enough?
Let's analyze.
Right from childhood, we grow up with likes and dislikes—I prefer white and you prefer blue. Bias with colors, people, relations, books, and ideologies, you name it and you will find it. There's no avoiding this. And often these preferences lead to actions or decisions without us even realizing it.

Let's take an example - A manager interviews a candidate who comes wearing red shoes. The manager who perhaps does not like anything other than black or brown shoes, subconsciously starts to make an opinion. Possibly deep inside, the mind is already deciding that this person is not someone he/she can get along with (perhaps even without realizing).

Consider this in the light of other biases especially those of gender, race, and religion and where this could lead.

How can diversity then truly aid HCM?

In my experience, the first step starts with each individual recognizing that we have these conscious or sub-conscious biases and that they impact our lives considerably every minute (sometimes for the better, and sometimes for the worse).

Before deciding or taking actions, wherever possible, one needs to take a step back and reflect: Is there a possibility that I have some bias here that's influencing what I am going to do next? Would I think/act differently if I did not have this bias? What benefits could emerge, if I kept this bias aside?

Try questioning yourself for one day. You might just have a light bulb moment and take a big leap in conscious decision making.

You will suddenly notice, even in mundane situations, how our predispositions come to light, even those that you may have been completely oblivious of earlier.

So once again - Is achieving diversity targets good enough?

It is certainly a great start, however requires us to bring in enormous self-reflection to ensure that we are not just meeting diversity targets, but gaining true valueby effectively managing and growing diverse human capital!