Understanding the DNA of IT Talent
By Natalia Shuman, Senior VP and GM, APAC and EMEA, Kelly Services and KellyOCG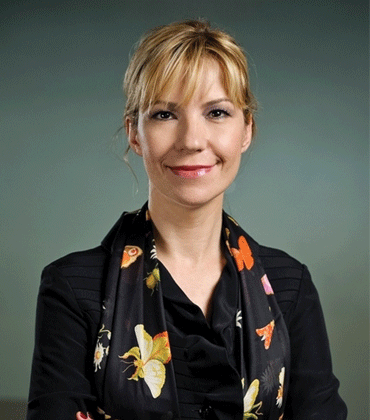 Natalia Shuman, Senior VP and GM, APAC and EMEA, Kelly Services and KellyOCG
In the highly competitive and fast-paced IT industry, hiring top talent is imperative. Retaining them however poses a huge challenge as other companies vie for the same employees from a limited pool of people with the requisite skills and experience.
Your employees know their value. Kelly survey of the IT sector revealed that IT talent are keenly aware they are in high demand compared to the average respondent across all industries. 60 percent of the IT talent surveyed say that whenever they have tried, they are able to find a new or better position compared to 56 percent overall. 83 percent agree that their experience has allowed them to develop skills that are in demand compared to 76 percent overall. 81 percent believe their skill sets and experience put them in an advantageous position to compete in the marketplace compared to other job seekers.
Hence, human resource departments in the IT sector need an effective retention strategy.
First, treasure your employees and make them feel treasured. Do not wait until they have submitted their resignation letters to find out why they are leaving. Instead, find out periodically why they choose to stay. Identify what they like and do not like. Use that information to reinforce the positive and eliminate the negative. Leverage such surveys to find out how to get them excited about their work and what they want more of such as better equipment or high profile projects and less of, such as meetings, travel or paperwork. Find out how they feel about the level of work-life balance in the firm.
Note which employees are, or may feel they are overdue for promotions, raises or new equipment
Companies need to recognise that their workers have priorities outside the workplace. More work-life balance can result in greater worker engagement in the form of loyalty, discretionary effort and commitment.
When reviewing the results, have their supervisors speak to them individually to find out how each employee wants to be managed and incorporate that into the management style.
For those who do resign, you will want to conduct postexit interviews to try to understand better why they are leaving. However, these interviews may not be insightful if the staff feels their words can come back to bite them or if they are cautious to not want to "burn their bridges" by seeming overly critical. That is where a third-party vendor can come in useful to conduct such interviews, yielding more candid results.
Demonstrate to your employees the impact of their work. While having a good remuneration package and benefits are foundational to keeping your staff, talented employees want to know their work make a difference. For example, if the software he had written has made an impact on the education industry or the surgical tools she has built saves lives, arranging meetings with the beneficiaries of their work can leave an indelible and highly motivating impression on their minds. Learn to predict who is leaving. Use data to identify if your employees are looking elsewhere for employment. For example, if they have recently posted their resumes online or updated their LinkedIn profiles. You may want to use an executive search firm to identify which of your people are likely targets for your competitors.
Note which employees are, or may feel they are overdue for promotions, raises or new equipment. People who feel unfairly treated are more likely to leave in search of greener pastures. Consider re-recruiting your top people. Your competitors are eyeing your best performers so you need to keep their situation attractive by ensuring the best "offer" comes from within your company. Part of keeping your company attractive is to ensure your employees can continue growing and learning. Get them to identify their learning goals, then make individualised learning plans to meet their needs. Facilitating their learning results is a win-win situation - they enhance their skills and productivity which ultimately flows to the company's bottom line.
After having invested time and money to recruit highly skilled workers, IT companies need to take a proactive and personal approach to ensure their top talent can and wish to continue with the firm. Losing them, often to the competition, is a sure way to erode your competitive position and hence retaining these talent needs to be a priority.