The Inconvenient Mismatches
By Yili XU, Senior HR Director, QAD Asia Pacific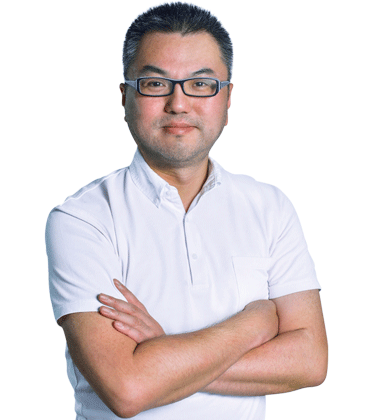 Yili XU, Senior HR Director, QAD Asia Pacific
Last decade saw a significant amount of changes in the human resources (HR) function across the globe; however, the degree of success has been inconsistent. The inconsistency is, to some extent, due to mismatches between HR and the business, whom it is working with. The result is while most HR practitioners suggest they are delivering value to organizations, line managers disagree and doubt. It might be exaggerating to say, but probably by not too much, that this phenomenon causes long-term existential anxiety for HR. It is time to review these mismatches and find ways to address them.
The Mismatch of Relation
Almost every HR practitioner claims to be a business partner but line managers see them as a forced partner that they have no option but to work with, same as the one people get in a traditional arranged marriage. Businesses cope with a tightly controlled HR budget. Therefore, gaps always exist between funding for large-scale HR projects and funding to keep the HR operations barely going.
To be a real partner, HR needs to bring unique value to the partnership. The usual HR method is to learn about business strategy, to analyze its implication to people, then to formulate plans based on these findings. The problem with this approach is HR will be seen at best as a good customer services representative for executing the order with precision. HR needs to provide new valuable insights, not something already known to line managers so they can make better decisions. HR needs to work proactively, not reactively, and look outside, not just inside the organization. An ideal scenario will be for HR practitioner to tell line managers with confidence about issues identified through benchmarking and trend analysis, the best industry practices to improve results and how the organization should deploy them to succeed. Few leaders would reject to invest resources in such a convincing business case. Then, and only then, HR will safely earn a position in the boardroom.
The Mismatch of View
Line managers usually watch through the lens of commerce which is about revenue, cost and profit margin.
It is of great importance to introduce new ways in building alignment with the business

HR practitioners usually watch through the lens of management which is about control, process, and compliance. Consequentially, HR strives to be "trusted advisor" when line managers treat most of their advice as adding little or no competitive advantage to the business.

Contribution by HR to revenue growth is indirect in most cases. Contribution by HR to cost reduction is intangible in most cases. Thus, it's difficult for HR to show the financial value the organization is deriving from HR initiatives by simple Return on Investment analysis, even with newly developed measurements such as capability scorecard or talent index. It is important to recognize that HR brings unique value to the organization by mitigating risks. When applicable, HR may position HR initiatives as buying insurance policies against future people related problems. Investing in wholesome cloud database is insurance against potential lawsuit of malpractice in employment. Recruiting management trainees is insurance against missed revenue due to a shortage of leaders. HR can use external data to show the potential loss from not doing things right thus justifying the cost of doing things correctly. No line managers ever complain that fire insurance is a waste of money when no fire accident happens in five years because "no incidents" is the best scenario they can expect.

The Mismatch of Outcome

Line managers work under tremendous pressure and always push for a quick fix for the problem. HR practitioners, assuming the expert role, prefer to investigate the situation, deliberate over options and provide a complete solution. Very often during this process, managers feel that HR is neglecting urgency and undermining efficiency, and HR practitioners feel that managers are showing knee-jerk reflex and overlooking effectiveness.

HR could learn from the hospital industry and organize themselves into task forces according to problem types, instead of functions. The "Emergency Unit" responds to burning issues such as massive recruitment due to new project induction or large-scale employee redundancy. The "Outpatient Unit" deals with routine, mundane issues that are more predictable like performance development. The "Caring Unit" manages the organization's health proactively by monitoring and analyzing metrics to diagnose issues even before they surface such as an aging workforce. By covering all aspects of the problem, the three units work together to ensure timely and satisfactory service to business without sacrificing own professional standards. Implementing this requires drastic mindset and behavioral change of HR practitioners, which itself is difficult, but it sure is a promising alternative to the current state.

The business world is changing at an increasing rate and HR function must respond with fresh thinking. HR has begun to make some significant changes, but these changes won't be effective if not matched with business challenges and drivers. It is of great importance to introduce new ways in building alignment with the business so that HR practitioners can become the strategic partners that they aspire to be.

Founded in 1979, QAD (NASDAQ: QADA) delivers enterprise resource planning (ERP) solutions that promote agility, mobility, reliability and global effectiveness. Headquartered in California, United States, the company has been providing innovative business software and services for global manufacturing companies.
Check Out: Review | CIOReview
Check Out: About | CIOReview
CIOReview Clients: Newgioco