Shaking up Talent Management in Malaysia's Property Industry
By Datuk Ho Hon Sang, CEO, MAH SING GROUP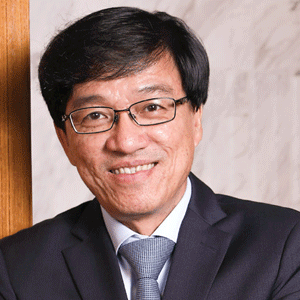 Datuk Ho Hon Sang, CEO, MAH SING GROUP
Talent, one of the most used buzzwords in the HR industry since the advent for the War for Talent, was aptly coined in 1997. Since then, various industries have adopted strategies to manage their talents and at the turn of the century, most MNCs and large conglomerates had already established their own Talent Department, to manage an exclusive group of individuals.
In this day and age, it is almost incomprehensible for any corporation to not have a talent management team.
As a one of Malaysia's leading property developers, Mah Sing has had to continuously anticipate market trends and ideas. Following our corporate transformation in 2015, we laid out a three year plan to transform our HR infrastructures, facilities and operations into a world-class practice and build a culture of excellence. One of our objectives was to source the talents that would play a key role in leading Mah Sing into the future.
To achieve this, our first step was to identify the characteristics and traits of these individuals. Contrary to the popular model of categorizing talents by potential and performance, our belief in Mah Sing is that the definition of talent is bipolar; either you are a talent, or you are not.
We believe that performance is a given prerequisite for a person to be considered a talent. When a person is not performing, they are not regarded as a talent. Hence, we do not see a need to plot 'talents' by the low performance region of the talent model.
We also view potential as an ambiguous concept, as most talent managers fall back to the various level of agilities to determine the potential of an employee. More often than not, the real talents are the ones who peak in the talent chart, with high potential and high performance.
Based on this belief, we created a talent model in Mah Sing Group that moved away from the commonly applied talent models.
Contrary to the popular model of categorizing talents by potential and performance, our belief in Mah Sing is that the definition of talent is bipolar; either you are a talent, or you are not
In Mah Sing, our talent model defines talent as an individual who is currently performing and observed to have demonstrated aspiration, ambition, agility, and alignment to assume future roles. We call it, the Four Facets of a Talent.
Four Facets of a Talent
•
Aspiration
– Aspiration is life's purpose. Purpose propels individuals to go forward. This facet provides energy and makes them feel enthusiastic. It is about fulfilling their purpose and destiny.
•
Ambition
–Ambition is about having specific goals and plan on how to achieve them. Goals will motivate and drive individuals to be focused to work.
•
Agility
– Agility is the ability or skills required to remain sustainable in the future. These agilities are imperative to respond to the oncoming disruptive shifts in the workforce landscape.
•
Alignment
–Alignment is about living the organization's values, in both professional and personal capacities. It is the anchor on how we behave and execute our day-to-day tasks.
Our talents in Mah Sing should have a purpose in life. They should know the ultimate goal that they want to achieve, and have the ambition and the plans to achieve their aspirations. They should have the right agilities, skills and abilities to achieve what they want, and are aligned to our values.
Agility is a facet that should be inherent in 3 areas of our talents; personal, organizational, and social. This includes agilities like executive presence, emotional dexterity, cognitive balancing, and new media literacy. As technology and social advancements continuously disrupts industries, a talent's agilities need to maintain relevancy to the required skillsets of the day.
As a Group, we in Mah Sing also subscribe to the notion that talents should not be determined by just their performance and potential, but by the mastery of the various defined agilities. This gives them the leeway to be human, without the expectation for them to be a master in all agility, but to hone them over time as they grow with the organization.
Certainly, a talent will only thrive in a matured HR ecosystem that allows them to grow by providing the right and timely development, and most importantly the opportunity to assume greater roles. In Mah Sing, these are overseen by a committee in which we call Talent Council, to discuss the development needs of talents, and potential roles and jobs available to these talents.
Talent management should evolve with time, where the definition of talent should modulate to the requirement of the era. Talent management is an inherent science that defines the existential of human beings that requires no definitive parameters or a manual in order for it to work. When you see a talent, you know that they are one.