Living the 'Human' Element
By Vikram Anand, Head of HR - Cluster Lead (Malaysia/Indonesia/Philippines), British Council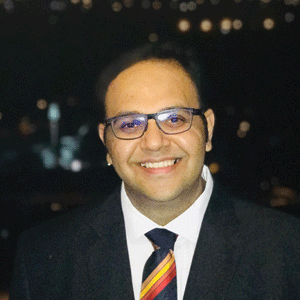 Vikram Anand, Head of HR - Cluster Lead (Malaysia/Indonesia/Philippines), British Council
In today's world where the buzzwords for any IT or probably even Non-IT organizations are "artificial intelligence (AI)", "internet of things (IoT)", "machine learning", "blockchain" among other technologies, there is still a bit whether the same organizations are living the art of "being human" in the same breath.
I know quite a few of you will jump of your chair reading this and would immediately counter attack by mentioning that we implement the best practices, tool, and techniques to attract and retain the best talent as well as raise the bar from a talent management, total rewards perspective. But whilst most of us are busy driving these initiatives forward, a lot of us tend to miss the core aspect of ensuring the "human" element. We are all aware that nurturing and growing a "people centric" organization is a tough ask and merely mentioning in our vision, mission statement or reinstating via numerous slides in townhalls doesn't serve the purpose in the true sense of it.
This is exactly where living the "human" element has a purpose and a goal, which is far beyond balance sheets and P&L statements. Now, what do we mean by living the "human" element and most of us will say that we consciously try to do it daily in our work lives. I am not eluding that, but the point that I am really trying to make is, how many of us "genuinely care" and operate at a higher "EQ" level especially at senior levels.
Just by saying a Hello/ Good (Morn/Aftn/Even) / Are you Ok, doesn't mean anything more than what is mentioned. It is a mere basic level conversation starter, but being "human" is the aftermath of it.
- Are we listening to understand or ready to respond with our solution before he/she finishes expressing themselves?
- Does our body language showcase the same level of interest or intensity as our words?
- Do we give the individual (many organizations call them resources!), time as well as energy to express his/her feelings (happy, sad, frustrated, energetic, demotivated), rather than rushing for meetings or constantly peeping into our mobile phones?
- If a person does share something, do we ensure there is a follow up or we highlight it to right individual within the organization?
- Do we, as leaders, use an easier soft approach to empathize or take the unusual path of providing constructive feedback to the individual along with guiding or counseling for future?
People look up to Leaders in any organization (big or small) and the leader doesn't have to be necessarily charismatic in order to make an impact or difference.
It isn't always entirely the leader's responsibility to ensure a "human touch" but equally that of the line managers, especially mid-level managers
Some of the most prolific leaders have been the ones who have kept the human touch and have engaged with their people on a more personable manner.
I am conscious that some of the readers might jump the gun to say that we have a business to run and there isn't time in today's fast paced world having a soft approach and maintaining a human touch. Whilst I would agree to that argument to a small extent, all of us understand it doesn't take much efforts to make a positive and ever lasting impact, if we do it with the right intent, efficient usage of vocabulary and effective body language in order to maintain the "human" touch always.
To illustrate this further, there are thousand plus examples which come to my mind and summarizing this article in a couple of pages wouldn't be possible if I go about sharing them. But here are just a few to get the gist of it:
- Talent Acquisition: Make the candidate feel special, offer water/tea/coffee, make them feel comfortable, share your organization culture, spend time answering their queries. Stay engaged throughout, a pleasant goodbye (all of this even to the individual who isn't suitable in your mind at that point & time)
- Employee Engagement: During various engagement activities, make a conscious effort to interact with someone you haven't till date…listen how they "feel" about such initiatives. Ask for feedback or suggestions… (many a times senior management members tend to succumb to their comfort zones and interact only with their peers or their seniors…)
-
Total Rewards:
Reward outcomes can be positive or not so positive at times. Communicating the same during both occasions requires empathy and genuinely showcasing what matters to them, matters to you. "monetary gain" or excellent benefits structure isn't always the motivating factor for most people, it's the "how" we communicate which possesses an everlasting impact positively or negatively.
-
Talent Management:
If the individual is your "star" performer or your "bottommost" performer, tell him/her in person along with reasons which put them on cloud nine nor shatter the ground under them. While your usage of software tools or old school excel spreadsheets is maximum during the performance management cycle…ensuring the comms are done with a "human touch" can/will have a larger and more meaningful impact.
-
Retrenchment/Lay Off:
Put yourself in their shoes. Whilst we all are guided sticking to a script for such discussions, a tap on the shoulder, a warm handshake, positivity in the eyes depicting it isn't end of the world... mentioning you are approachable if needed…all these small acts don't go unnoticed and the individual carries the organization's brand much more positively in the outside market.
It isn't always entirely the leader's responsibility to ensure a "human touch" but equally that of the line managers, especially mid-level managers! In today's world, where everything is technologically driven and the necessity of human beings to perform certain tasks is lessening by the day, it becomes imperative and important for leaders to sustain the element of "human touch" towards driving the right culture leading to organizational success.
Whilst some of you reading this article, might brush it off and say, I do live the "human" element being a people's person and a great leader, I would recommend you to take a step back and recollect your own experience wherein you have "felt" awesome after someone has treated you more "humanly" than just another resource in the organization! For the others, who are great managers in their own right, its time to ponder upon and think how much of a difference you are making in people's lives around you, some of with whom you end up spending more time than your family members.
As Napoleon Hill aptly quoted: If you cannot do great things, do small things in a great way!