It's Time to Move towards Integrated Service Management to Secure Higher Customer Satisfaction
By Viraj Chhabra, Director - IT Infrastructure Service Lines and Anupam Srivastava, Process Manager, ST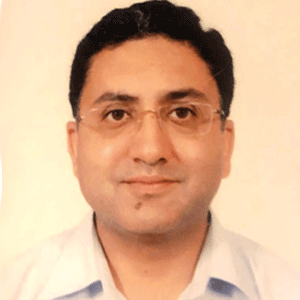 Viraj Chhabra, Director - IT Infrastructure Service Lines
In this competitive environment, everything starts from customer and ends with customer. Delivering continuous value to customer is the key to success for any business organization. Value is always perceived/defined by customer, who is going to use and experience product/services.
With fast pace of changes in customer expectations, understanding customer expectation at the start and delivering it thereafter, is no more the case. It is now about continuous collaboration with customers, resulting in continuous evolution of product/ services. Industry is moving from defined way of working to Agile way of working.
Effective service management is most prominent way to manage services and deliver expected level of services to customers—internal or external.
Now next question will be, what do we mean by effective service management and how it can help in managing your customer expectations?
We all know, Information Technology Infrastructure Library (ITIL) is a reference for IT service management (ITSM)and is widely used to deliver right level of services. This worked well in past, but moving forward we need to adopt other good practices from Industry and our own experience. This is the time to move towards integrated service management - incorporating clear and effective interaction between ITIL, Agile, Lean, DevOps, and organizational change management.
In our organization, we have taken some steps towards this integrated approach with positive results of higher collaboration, engagement & satisfaction – for all entities.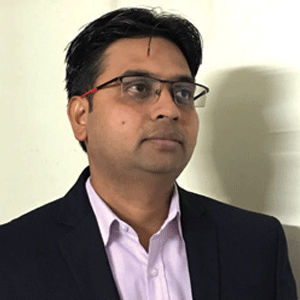 Anupam Srivastava, Process Manager, ST

Voice of customer and visual management (concept of LEAN) are the key concepts that we integrated with ITSM practices, and this is helping our organization to achieve better customer satisfaction via Service Health Reviews. This is undertaken even within IT teams for instance between IT Solution groups & IT Infrastructure team. It's become a key corner stone of effective service management. There can always be a gap between what we measure and what customer want to see. This is very normal for many organization to say they are doing great and same is reflected through indicators/ key performance indicators(KPIs). But at the same time customer is not very happy and they have some different perception which is not reflected in any indicators/KPIs. This gap can only be minimized through regular interaction/communication with our customers and this is quite evident in our experience through regular and formal service health review meetings. This gives a common platform for customer and service provider to come together and define service improvement plan together and progress reported necessarily in the next forum bring focus and result-orientation. The important part is to ensure participation of as many relevant stake-holders to really have the "voice of customer" heard every quarter and not lost in purely a hierarchical reporting structure.

Along with ITIL and Lean, Agile helps on faster and quicker deliveries to our customers. The Agile way of working provides an unique opportunity for Business and IT to come together on a common platform as a unique team and to work towards one common goal.

In summary, we have put in following framework/ practices with close integration with each other to ensure continuous value delivery to customer:

ITIL: Provides good framework to manage full IT service management lifecycle.

Agile: Provides a possibility to be more flexible and work in continuous collaboration with customer.
LEAN: Is helping us to move towards mindset of putting customer value in center of everything we do, and taking continuous improvement as way of living.

The next phase involves incorporating DevOps in this integrated approach