Driving the business forward with human capital management
By Suresh Rai, VP HR, Unilever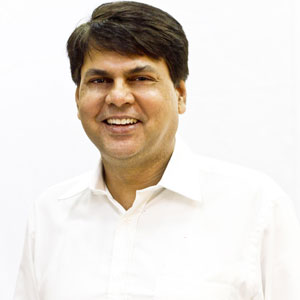 Suresh Rai, VP HR, Unilever
The Disruption
Should Charles Dicken revisit the world today, he would likely again say "these are the best of the times and the worst of the times"; best for those who see opportunity in huge change and uncertainty, and worst for those who get disheartened and paralyzed.
The business environment is more VUCA (Volatile, Uncertain, Complex and Ambiguous) than ever before. Staggering technological changes are disrupting all domains. Artificial Intelligence, Big Data, Internet of Things, Drones, 100 years of life, Flying Taxis have become commonplace buzzwords. For the businesses, these technological shifts combined with other climate, social, political, economic, and demographic changes are making a heady mix of cocktail. Previously high entry barriers to businesses are being dismantled by cheaper, on-demand availability of capital, technology and capabilities, which has resulted in thousands of start-ups, which are gobbling up market shares of traditional large companies bit by bit. Businesses are also increasingly expected to help solve some of the biggest social challenges being faced by communities across the world, i.e. global warming, plastics, women empowerment, creating livelihood opportunities etc.
Classical levers of business growth – new consumer needs, more users, more usage, more benefits, newer routes to consumers, productivity improvements are still relevant, but being disrupted and re-invented in significantly different ways, which is helping some companies who have cracked the code to grow exponentially, while others languish or perish.
Based on my own personal experience as a practitioner and from my discussions with business leaders, colleagues and academia, I will attempt below to unpick some of the key human capital actions that companies are focusing on to drive growth in their businesses.
1. VUCA++ Leadership
Identifying, developing and casting right leaders in the most impactful roles (key talent to value alignment) arguably has one of the highest proven correlation to business growth, never before has this been as critical as it is now. Given the environmental complexity, leaders are expected to possess much wider range of future ready business and people skills and the ability to start off vertically in their roles. The quest for such an elusive all-capable leader is almost like finding a wonder woman or a superman, who often exist only in movies. VUCA leadership had always been spoken of, but now it feels like VUCA++.
A T-shaped leader having depth in 2 to 3 crucial present & future skill domains of an industry, a working knowledge of other domains, data/digital proficient, and at the same time inspiring and empowering is the holy grail that most companies are seeking to develop and appoint.
Most leadership succession slates which traditionally have been internally focused, have now grown substantially wider to include diverse external profiles. A direct result of new age capabilities (digital, data, e-channels) and new age leadership behaviors assuming disproportionate importance to business success which internal leaders may lack. Several top appointments are externals who have worked in different industries, including a digital company.
Alternatively, given the challenge of finding such a super-human leader, some companies are adopting a "Collective Top Team" approach, whereby any lack of a critical capability in top leader is made up by other members, especially for hard skills like Digital.
2. Partnering Ecosystem for Capacity and Capability
There are some very significant challenges most organizations are facing around capacity and capability of their human capital.
Extreme fragmentation is a secular trend which we see all around us. Multi-generational citizens, consumers, customers and employees are all demanding personalized experiences. Those companies which can meet this need witness an exponential growth and can potentially seize disproportionate market shares.
It is, however, putting unprecedented pressure on traditional hierarchical organizational structures which were designed to serve a smaller range of offerings in a static environment.
These micro-segmented personalized offerings, unalleviated by a legacy of less flexible technologies and organizational structures, have suddenly led to enormous multiplication of work for people and sudden demand for capabilities beyond the present realm of the organizations (e.g. Data based Marketing, Sales growth from Tech/Data enabled channels,
HR Analytics
for Great Employee Experience). It is also challenging existing organizational and people processes such as decision making, resource allocation, performance management and reward, and the situation is demanding much greater empowerment, simplification, fluidity, networking and collaboration.
Faced with these challenges, the initial classical organizational response has been to combine jobs, ask people to prioritize, and eventually take on more responsibilities(double/triple hatting). This is however leading to significantly adverse impact on wellbeing of the human capital employed and is unsustainable as work continues to out-strips capacity. As there are very few silver bullets in life, the key focus of organizations on this front has been multi-pronged:
i. Re-imagining the workforce & leveraging ecosystem
The new workforce is the extended workforce, a collective of internal employees, ecosystem people partners (gig workers, partner companies, institutions), and technology partners (robots, AI, RPA, bots, tech vendors). This re-imagined extended workforce performs different segments of work best matched to their capabilities. For instance, bots address day-to-day queries, RPA automates routine work, gig workers help with short term peak loads and/or unique capabilities needs, whereas full-time employees orchestrate disparate pieces of work and extended workforce to get final outcomes.
ii. Agile
Many organizations are progressively adopting agile selectively or fully as a way of doing work. This methodology helps with prioritizing work for value, pooling people capacities & capabilities to match the job demands dynamically.
iii. Upskilling/Re-skilling
Training to upskill and re-skill employees within a framework of always-on continuous learning is one of best ways to retain valuable employee experience, ensure high engagement, build employee's capacities and fill missing capability gaps within company. This, however, takes effort, time and investment. Looking at it in the longer-term, given paucity of emerging critical skills globally, this could be one of the most optimal and sustainable ways to meet never-ending capacity and capability challenges. Many companies have taken a lead in allocating significant capital to this objective and there are many training partners in ecosystem to help on this. Some proactive governments are also taking decisive steps to support. One very notable effort is Singapore's Skills Future program, where it has helped to equip more than 285,000 Singaporeans with capabilities which enable them to remain competitive in the workforce.
3. Unlocking Human Potential – Purpose & Entrepreneurship
People, especially millennials, want to have an impact on the world. This has also become central to their identity. With employees spending large parts of their lives at workplace, they seek alignment and fulfilment of their purpose in the work that they do and want to see its tangible impact on products and services they create. For organizations in turn, this provides an amazing opportunity to harness their energies and imaginations. Hence, it is critical for organizations to train and help people discover their purpose and create optimal work and career plan to live their purpose. For instance, people with passion for environment and healthy living want to build their careers in and work on areas that foster sustainability and vitality. Increasingly, alignment with impact and purpose is becoming an integral part of work, performance and career development conversations of people.
We know that millennials are hugely attracted to start-ups and nimble companies where they feel more individually valued, empowered and are able to see direct impact of their work. It has become almost non-negotiable for large and medium-sized businesses to create an enabling and empowered environment where intrapreneurship can thrive. Creating such an environment, however, requires more than mere slogans. It should be accompanied by significant organization design work. This includes reducing number of layers, increasing leadership spans to mitigate leaders breathing down their subordinates' neck, moving resources and decision authorities closer to point of interface with consumers, enabling internal new business incubators etc.
4. "Wow" vs Humdrum Reward
Reward is one of the most potent levers for enabling and directing people's and a team's behavior for growth. Organizations with the classical fixed one-size-fit-all reward program are increasingly moving to flexible and bespoke reward structures for different teams based on their specific mandates for growth. High risk, entrepreneurial teams directly pitted against private equity type competition in high growth business segments are increasingly enjoying bespoke variable pay, with disproportionate "wow" upside potential versus more stable parts of the business.
5. Data and Digital Mindset
If there is one broad capability that all organizations across the board need to focus on, it is the ability to imagine and work relentlessly each day on building digital and data capability and mindset. It directly leads to significant outcomes both for people and the organization. It's a huge topic by itself, suffice to say that it's one area you can never have enough of and can't train enough for.
Focus & Execution
Above are some of the core actions around human capital management which are helping drive businesses forward. Following the law of equifinality, there can be many different paths to similar outcomes, what is important is to focus on just a few actions which are most relevant to one's business and execute well. Less is more here.