Being a Leader in a Digital Era
By Cecile Umana, CHRO, Ooredoo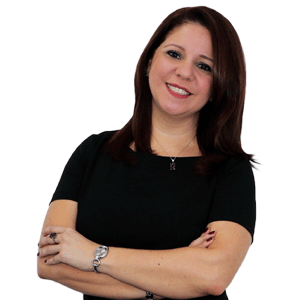 Cecile Umana, CHRO, Ooredoo
In a world were digital technology is at the front seat and has fundamentally changed everything we do and how we do it, it is important to take a step back and think about how this has impacted people in organisations.
In this day and age, technology has allowed organisations to be more productive and with a larger reach than ever before. Organisations are creating new revenue and value by using digital technologies that have a direct impact on how products and services are delivered. In the middle of all of these changes, we can visibly see a need to up-skill people to ensure they are ready for the demands of this evolution and the new ways of working.
With the organisation's talent needs constantly changing and jobs evolving, employees are expected to have the ability to adapt, develop, implement, and use digital technologies in the workplace, while managing information overload and their work following them 24/7.
Leaders need to consider not only the massive changes in their business and their customers, but also the changing workforce which expects an environment that is interesting and purposeful, and which allows them to develop themselves providing career flexibility and new ways of working.
We need to rethink how we can create a differentiated employee experience that recognises innovation to guarantee we continuously reinforce the behaviours we wish to see in the organisation.

Leading a digital transformation includes a thorough assessment of the way we work, how we communicate, how we deliver results, and how we ensure there is a holistic approach that is inclusive of all these elements. So, to ensure the organisation's culture complements its digital evolution there are some aspects which leaders should keep in mind in order to be successful; and this is, that no matter how complex it may be, change needs to be led from the front in order to create confidence among all employees. This also means that leaders need to change their mindset and allow people to be resourceful, be creative and also to make mistakes and learn fast from them.

We need to also be mindful that roles have evolved and the skills and competencies we may have needed in the past may no longer be relevant today. Therefore, there will be a need to overhaul the HR processes to move away from traditional job descriptions and old ways of recruiting and training people. With a digital mind-set, HR can work hand in hand with the business leaders to identify the digital competencies required for each role and increase the level of digital preparedness in all functional areas. It will also require the realignment of the organisational structure to ensure we integrate values and business goals with digital strategies (both internal and external) to improve the customer experience, increase communication, and operational efficiency.

Among all these changes, there is one thing which remains the same, and that is the need for people to clearly understand the company's vision and strategy in order to feel inspired and committed to achieve the organisation's goals. A real transformation, whether we talk about digital or any other, requires people's buy in and the belief that they are part of something bigger.

The leaders of today need to realise that no matter how much is invested in state-of-the-art technology, facilities, products or services, unless there is real change in the organisation's culture and its people, a genuine transformation will not be successful and we'll run the risk of not remaining current in today's environment therefore becoming obsolete.