Citizen Centric Solutions and Services
By Peter Auhl, CIO, Adelaide City Council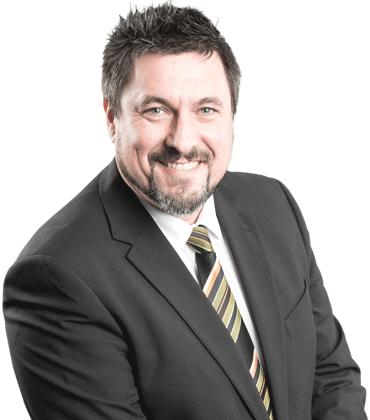 Peter Auhl, CIO, Adelaide City Council
One of the key issues we are finding is in a world that revolves around big data, digital disruption, 24/7 services and mobility – how do we continue to put the customer at the centre of our considerations.
We have found that in the evolution of our industry, we are losing or have lost the ability to ensure our services meet our customer needs. Gone is the day of IT Projects taking a year, or believing that our business colleagues have the desire to spend months documenting their "requirements" to realise that the product that is ultimately delivered is not what they envisaged or expected.
We have developed a repeatable approach to deliver more tailored outcomes with an approach that begins with a personal storytelling scenario, considered all the stakeholder needs and results in a product that can be seen by the customer quickly and because they are part of the design process, their expectations are more readily met.
We have developed a repeatable approach to deliver more tailored outcomes with an approach that begins with a personal storytelling scenario

The initiative established a fresh mandate for improving our business that involved working with the business and examining the key challenges facing the community. A user-centred design approach involved all stakeholders becoming immersed in a collaborative design studio environment, to rapidly create the building blocks to deliver citizen-centric outcomes.

By successfully capturing peoples' imaginations, the story demonstrates a vision for how we might positively impact citizen's lives. By following the "day in the life" of a citizen from initial contact with public services, through to the achievement of their goals, enables people to not only relate to the challenges of community-based services, but to emotionally connect with the story's characters. Forming this connection is pivotal in creating a collaborative environment where stakeholders from across council and members of the community can collaborate together to design citizen-centric solutions.

Using the story as a basis enables a healthy discussion on the best way to deliver solutions that not only assist with citizen challenges, but inspire to have a greater good perspective on achieving city-wide objectives.

We have seen huge uptake in this product development process which has led to significant benefits ranging from the time we vision the product, to the time it takes to get the product to market, the uptake of the product itself and our ability to realise benefits earlier. By adopting this type of approach, it allows for an iterative evolution of the product itself, a key to its success as production testing always generates final tweaks which often generate the most reward.

Established in the year 1836, Adelaide City Council's Strategic Plan strives to create and support a dynamic, diverse and growing City, yet one which values its unique heritage.
Check Out: Review | CIOReview
Check Out: About | CIOReview
CIOReview Clients: Newgioco