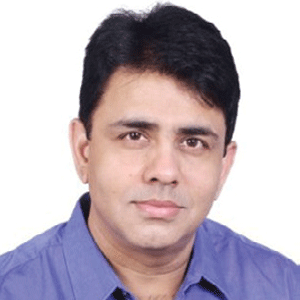 Saurabh Bhatt, Founder & CEO
Over the years, HR professionals have largely used HCM systems for administration. However, this scenario is not the same anymore as the industry has witnessed a significant shift toward systems that also cater to varied needs of the workforce. Considering the fact that today, it's crucial for a business to ensure employee engagement to improve productivity; businesses now prefer to deploy HRM solutions that prove beneficial not just for the HR professionals but also for the workforce.
India-based A5E Consulting ticks all these boxes with a global HR and multi-country payroll solution called "PeopleApex", an advanced, end-to-end solution aimed at enhancing overall employee experience and productivity.
Powered by machine learning and artificial intelligence, PeopleApex is a multi-lingual, multi-country payroll, multi-currency, and multi-tenancy solution, which comes preconfigured with best HR practices. PeopleApex empowers organizations to focus on three key areas—core functions, talent management, and employee engagement—enabling them to manage all the facets of HRM efficiently.
While on the one hand, the solution allows the HR professionals to manage all the core functions including the management of administrative tasks, payrolls, records, and attendance, on the other, it enables them to handle recruitment, pre-hiring onboarding and post-hiring onboarding, learning and development, and employee performance efficiently. With robust payroll functionality, PeopleApex helps organizations to digitize reimbursements and Travel management can be handled seamlessly.
Further, to assure employee engagement, PeopleApex comprises self-service modules for employees and managers along with a corporate social media wall and mobile apps to work on the go, Mobile apps are available for Android and iOS platforms. Developed using the latest technology, PeopleApex a SaaS based solution comes with complete online security and privacy of company data.
A5E a premier consulting company who has developed PeopleApex solution also offers HR consulting services to support its clients in their HR transformation management and provides them access to HR analytics through PeopleApex to obtain meaningful insights.
We offer new edge SaaS-based solutions in HR domain and enable companies to digitize and adopt best HR practices with PeopleApex solution
This proves significant for HR professionals as they get easy access to all the data and other records that are vital for them to make key decisions. It provides dashboards for HR and Leadership, which is like a single page report on screen on all the vital points, which they want to track, hence PeopleApex thus serves as a single source of truth where the complete employee data resides, and all the work events can be managed seamlessly.
PeopleApex is a futuristic solution wherein all the modules are interconnected to ensure ease of use. It's an affordable, SaaS-based system designed to automate HR processes with complete 360-degree integration with multi-country payroll. PeopleApex has unique capability to customize as per clients requirements and provide SaaS solution.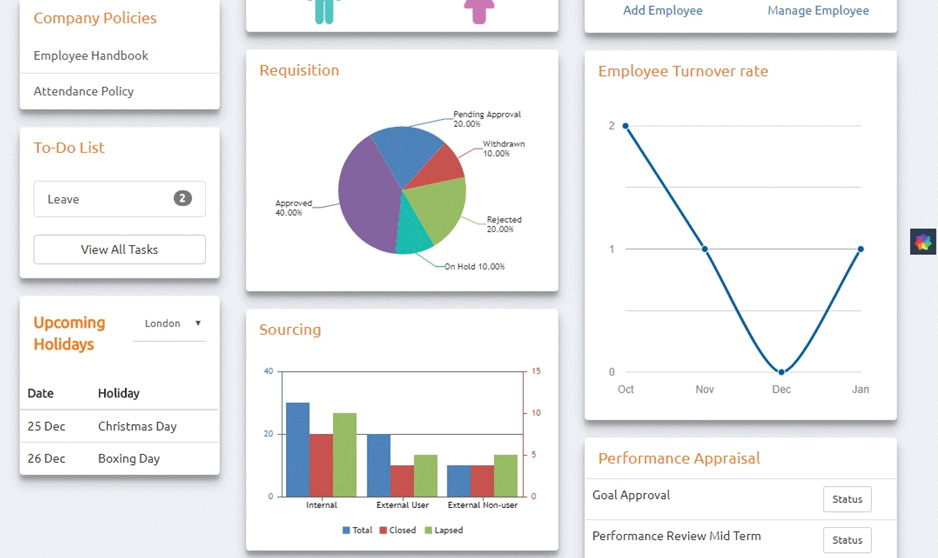 Owing to its varied capabilities and features, the solution proved significant for a large enterprise company in retail and manufacturing that was in need of software to manage their HR data along with attendance of all their permanent and contract employees. The enterprise was struggling with attendance, leaves, performance management, and complex payroll management hence, associated with A5E Consulting. The enterprise implemented PeopleApex SaaS solution, has helped them to create a single source of truth for all HR data, create multiple shifts for different employees and maintain accurate attendance, automate their leave management which is workflow based for approvals and seamlessly manage their complex attendance rules and payroll computation, and can process their payroll with-in minutes. All the compliances are auto generated in the required formats and can be directly downloaded from PeopleApex. "This has helped the enterprise to increase their productivity by 35 percent and streamline their HR processes as per company policies and integrate with their ERP," elaborates Saurabh Bhatt, founder & CEO, A5E Consulting.
A5E has delivered capabilities to enterprise clients and has handled projects in digitization and continue providing the best possible solutions to address its client's challenges, the PeopleApex team plans to introduce new features such as the ability to use voice command by integrating its solution with Alexa and Google. The company also has powerful chatbots to answer employees' queries in client organizations. In a nutshell, PeopleApex is working toward ensuring that its solution is futuristic and new edge.